A major Nordic research project involving researchers from the University of Copenhagen has, for the first time ever, mapped the use of alternative treatment among multiple sclerosis patients — knowledge which is important for patients with chronic disease and the way in which society meets them.
People with multiple sclerosis (MS) often use alternative treatments such as dietary supplements, acupuncture and herbal medicine to facilitate their lives with this chronic disease. This is the result of a new study of how MS patients use both conventional and alternative treatments which has been carried out by researchers from five Nordic countries. The results have been published in two scientific journals, the Scandinavian Journal of Public Health and Autoimmune Diseases.
"What we see is that patients do not usually use alternative treatments for treating symptoms, but as a preventative and strengthening element," says Lasse Skovgaard, industrial PhD candidate from the Faculty of Health and Medical Sciences and the Danish Multiple Sclerosis Society, who has been involved in conducting the questionnaire-based study among 3,800 people with MS in Denmark, Sweden, Norway, Finland and Iceland.
Multiple sclerosis is a chronic disease which attacks the central nervous system, and which can lead to a loss of mobility and sight. Denmark is one of the countries with the highest incidence of the disease worldwide, with approx. 12,500 MS patients. At the same time, the number of MS patients in the West is increasing, posing considerable challenges in respect of treatment, prevention and rehabilitation.
Access to knowledge bank
Together with researchers from the five other Nordic countries, Lasse Skovgaard has spent three years gathering the new data, and he is delighted at what it offers: "Within the field of health research, it is often a question of studying the extent to which a particular type of drug affects a particular symptom. However, it is equally as important to look at how people with a chronic disease, for example, use different treatments to cope with their situation. Here, MS patients offer valuable experience. Their experiences constitute a knowledge bank which we must access and learn from," he says.
Lasse Skovgaard draws attention to the significance of this new knowledge because, if people with chronic disease are better able to manage their lives, it can potentially save society large sums of money.
"There is a lot of talk about 'self-care competence', in other words patients helping themselves to get their lives to function. Here, many people with a chronic disease find they benefit from using alternative treatments, so we should not ignore this possibility," says Lasse Skovgaard.
At the same time, he emphasises that knowing more about why patients choose particular treatments is important in relation to improving patient safety because of the possible risks involved in combining conventional and alternative medicine.
Growing use of alternative treatments
According to the latest Health and Sickness Study from the Danish National Institute of Public Health (NIPH) in 2010, one in four Danes say that they have tried one or more types of alternative treatments within the past twelve months. Among MS patients, the use of alternative medicine has been growing steadily over the past fifteen years. In the researchers' latest study, more than half of the respondents say that they either combine conventional and alternative medicine or only use alternative medicine.
"We cannot ignore the fact that people with chronic disease use alternative treatments to a considerable extent, and that many of them seem to benefit from doing so. It doesn't help to only judge this from a medical point of view or say that alternative treatments are nonsense — rather, we must try to understand it," says Lasse Skovgaard.
Highly qualified women top the list
The study shows that, among MS patients using alternative treatments, there is a significantly bigger proportion of people with a high level of education compared to those who do not use alternative treatments. There is also a larger proportion of highly paid people and of younger women.
"Some critics are of the opinion that when alternative treatments are so popular, it is because they appeal to naïve people looking for a miraculous cure. But our results indicate that it is primarily the well-educated segment that is subscribing to alternative treatments. And that using alternative treatments is part of a lifestyle choice," says Lasse Skovgaard.
He hopes that the new knowledge will improve communication regarding how the chronically ill use alternative treatments in combination with conventional medicine:
"We see that so many people are combining conventional medicine with alternative treatment that it should be taken seriously by the health service. Until now, there hasn't been much focus on the doctor-patient dialogue in relation to the alternative methods used by the chronically ill to manage their lives," says Lasse Skovgaard. He says that the research group is continuing to analyse the results and, among other things, is conducting several interview studies based on the results of the questionnaires. The interview studies will, for example, provide additional knowledge on how patients perceive the risks associated with using alternative medicine and explore why some patients turn their backs completely on conventional medicine.
Magnetic resonance imaging (MRI) measurements of atrophy in an important area of the brain are an accurate predictor of multiple sclerosis (MS), according to a new study published online in the journal Radiology. According to the researchers, these atrophy measurements offer an improvement over current methods for evaluating patients at risk for MS.
MS develops as the body's immune system attacks and damages myelin, the protective layer of fatty tissue that surrounds nerve cells within the brain and spinal cord. Symptoms include visual disturbances, muscle weakness and trouble with coordination and balance. People with severe cases can lose the ability to speak or walk.
Approximately 85 percent of people with MS suffer an initial, short-term neurological episode known as clinically isolated syndrome (CIS). A definitive MS diagnosis is based on a combination of factors, including medical history, neurological exams, development of a second clinical attack and detection of new and enlarging lesions with contrast-enhanced or T2-weighted MRI.
"For some time we've been trying to understand MRI biomarkers that predict MS development from the first onset of the disease," said Robert Zivadinov, M.D., Ph.D., FAAN, from the Buffalo Neuroimaging Analysis Center of the University at Buffalo in Buffalo, N.Y. "In the last couple of years, research has become much more focused on the thalamus."
The thalamus is a structure of gray matter deep within the brain that acts as a kind of relay center for nervous impulses. Recent studies found atrophy of the thalamus in all different MS disease types and detected thalamic volume loss in pediatric MS patients.
"Thalamic atrophy may become a hallmark of how we look at the disease and how we develop drugs to treat it," Dr. Zivadinov said.
For this study, Dr. Zivadinov and colleagues investigated the association between the development of thalamic atrophy and conversion to clinically definite MS.
"One of the most important reasons for the study was to understand which regions of the brain are most predictive of a second clinical attack," he said. "No one has really looked at this over the long term in a clinical trial."
The researchers used contrast-enhanced MRI for initial assessment of 216 CIS patients. They performed follow-up scans at six months, one year and two years. Over two years, 92 of 216 patients, or 42.6 percent, converted to clinically definite MS. Decreases in thalamic volume and increase in lateral ventricle volumes were the only MRI measures independently associated with the development of clinically definite MS.
"First, these results show that atrophy of the thalamus is associated with MS," Dr. Zivadinov said. "Second, they show that thalamic atrophy is a better predictor of clinically definite MS than accumulation of T2-weighted and contrast-enhanced lesions."
The findings suggest that measurement of thalamic atrophy and increase in ventricular size may help identify patients at high risk for conversion to clinically definite MS in future clinical trials involving CIS patients.
"Thalamic atrophy is an ideal MRI biomarker because it's detectable at very early stage," Dr. Zivadinov said. "It has very good predictive value, and you will see it used more and more in the future."
The research team continues to follow the study group, with plans to publish results from the four-year follow-up next summer. They are also trying to learn more about the physiology of the thalamic involvement in MS.
"The next step is to look at where the lesions develop over two years with respect to the location of the atrophy," Dr. Zivadinov said. "Thalamic atrophy cannot be explained entirely by accumulation of lesions; there must be an independent component that leads to loss of thalamus."
MS affects more than 2 million people worldwide, according to the Multiple Sclerosis International Foundation. There is no cure, but early diagnosis and treatment can slow development of the disease.
A recent clinical trial found that interferonβ-1a (INF) and glatiramer acetate (GA), two of the most commonly prescribed drugs for multiple sclerosis (MS), provide no additional clinical benefit when taken together. While findings published today in Annals of Neurology, a journal of the American Neurological Association and Child Neurology Society, suggest that taking both INF and GA together was not superior to GA monotherapy in reducing relapse risk; the combination therapy does appear to reduce new lesion activity and total lesion volume.
The National Institute of Neurological Disorders and Stroke (NINDS) describes MS as a neuroinflammatory disease, which affects the central nervous system by attacking myelin, a substance found in nerve fibers. NINDS estimates that up to 350,000 individuals in the U.S. are diagnosed with MS, which affects twice as many women as men, with most symptoms appearing between the ages of 20 and 40. Experts believe this complex autoimmune disease may be caused by genetic and environmental factors.
"While there are a number of drugs to treat MS, our study is the first to investigate if the concurrent use of two drugs with different modes of action would provide any additional clinical benefit without side effects," explains lead author Dr. Fred Lublin, Director of the Corinne Goldsmith Dickinson Center for Multiple Sclerosis at Mount Sinai Medical Center in New York. "The CombiRx study was designed to assess whether IFN and GA in combination was more effective than either alone in reducing relapse of MS."
The research team enrolled 1,008 participants from 68 sites in this double-blind, randomized, controlled phase III trial. Participants received IFN plus GA (499), IFN alone (250), or GA alone (259), with 30µg IFN administered intramuscularly weekly and/or 20 mg of GA injected daily. The groups were followed for three years to assess if the combination therapy reduced MS relapse rates.
Trial results found that the IFN plus GA combination did not lessen disease progression according to the Expanded Disability Status Scale (a measure of disability caused by MS) or show change in the Multiple Sclerosis Functional Composite (measure used during clinical trials to assess leg, arm, and cognitive function in MS patients) better than the individual agents over a three-year period. The combination therapy and GA alone were significantly better than IFN in reducing relapse risk. MRI findings also suggested that the IFN plus GA together were better in reducing new lesions (plaques) and total lesion accumulation than either drug alone.
Dr. Lublin concludes, "Combining two of the most commonly prescribed MS therapies did not produce significant clinical benefit, reducing relapse risk, during the three-year study period. We will continue to monitor this group to determine if the combination therapy displays positive results, particularly in reducing lesion activity, beyond the initial trial timeframe."
In a related editorial, Dr. Stephen L. Hauser, Department of Neurology Chair at University of California, San Francisco and Editor-in-Chief of Annals adds, "In the end, CombiRx was essentially a negative study, with the combination therapy doing no better than monotherapy in reducing MS relapse rate over three years. However, the continued follow-up of this group by Dr. Lublin and colleagues provides an opportunity to develop a comprehensive long-term history of MS — assessing response to first-generation therapies, possibly predicting individual disease trajectories, and understanding of treatment response. CombiRx could emerge as a model for long-term assessment, not only in MS, but across clinical neuroscience."
This CombiRx study was funded by a grant from the NINDS — a part of the National Institutes of Health.
A new study suggests that treatment with adrenocorticotropic hormone (ACTH) may be helpful for people whose multiple sclerosis (MS) is not well-controlled through their regular treatment. The study was released today and will be presented at the American Academy of Neurology's 65th Annual Meeting in San Diego, March 16 to 23, 2013.
The study involved 23 people with MS who were taking beta-interferon treatment and had at least one relapse or brain scan showing new disease activity within the previous year. They were considered to have "breakthrough" MS, which means that their treatment that had been working previously stopped being effective, leading to worsening disability and more frequent relapses, as well as increased evidence of disease activity on brain scans.
The study participants were given either ACTH or methylprednisolone as pulse therapy monthly in addition to their regular treatment for one year. The people with MS knew which treatment they were receiving, but the researchers examining them did not.
The participants were tested every three months for 15 months. Over that time, those receiving ACTH had fewer relapses, or 0.08 cumulative relapses per patient compared to 0.8 relapses per patient for those receiving methylprednisolone. Those taking ACTH also had no cases of psychiatric side effects, while those taking methylprednisolone had a cumulative number of 0.55 psychiatric episodes per patient.
"These results are of interest because few treatments are available for people with breakthrough MS," said study author Regina Berkovich, MD, PhD, of Keck Medical Center of USC in Los Angeles. "Further studies, including randomized controlled trials, are needed to validate these preliminary findings, but the results suggest a potential benefit of ACTH pulse therapy in breakthrough MS."
While ACTH has been approved for use in MS relapses for many years, its cost has limited its use to only those patients who are in need of a relapse treatment alternative to corticosteroids. This is believed to be the first study to have been done on its use as a chronic treatment for MS. ACTH is not FDA-approved for use as chronic treatment for MS.
The study was supported by a research grant from Questcor Pharmaceuticals, Inc., maker of ACTH
In new research published in the April 4, 2013 issue of The American Journal of Human Genetics, researchers from Brigham and Women's Hospital (BWH) demonstrate that some variants in our genes that could put a person at risk for inflammatory diseases such as multiple sclerosis, Crohn's disease or rheumatoid arthritis, have been the target of natural selection over the course of human history.
The research team, led by Philip De Jager, MD, PhD, BWH Department of Neurology, and Barbara Stranger, PhD, University of Chicago looked at genome-wide association studies along with protein-protein interaction networks, as well as other data and found 21 places in the genome that bear a 'signature' for both inflammatory disease susceptibility and natural selection.
Towfique Raj, PhD, BWH Department of Neurology, is the lead author on this study. The findings suggest that in the past these variants rose in frequency in the human population to help protect us against viruses, bacteria and other pathogens. But now in our modern world, the environment and exposure to pathogens has changed, and the genetic variants that were originally meant to protect us, now make an autoimmune reaction more likely. These results are consistent with the hygiene hypothesis in which our cleaner environment is thought to contribute to the increasing prevalence of inflammatory diseases.
Neurons that control hunger in the central nervous system also regulate immune cell functions, implicating eating behavior as a defense against infections and autoimmune disease development, Yale School of Medicine researchers have found in a new study published in theProceedings of the National Academy of Sciences (PNAS).
Autoimmune diseases have been on a steady rise in the United States. These illnesses develop when the body's immune system turns on itself and begins attacking its own tissues. The interactions between different kinds of T cells are at the heart of fighting infections, but they have also been linked to autoimmune disorders.
"We've found that if appetite-promoting AgRP neurons are chronically suppressed, leading to decreased appetite and a leaner body weight, T cells are more likely to promote inflammation-like processes enabling autoimmune responses that could lead to diseases like multiple sclerosis," said lead author Tamas Horvath, the Jean and David W. Wallace Professor of Biomedical Research and chair of comparative medicine at Yale School of Medicine.
"If we can control this mechanism by adjusting eating behavior and the kinds of food consumed, it could lead to new avenues for treating autoimmune diseases," he added.
Horvath and his research team conducted their study in two sets of transgenic mice. In one set, they knocked out Sirt1, a signaling molecule that controls the hunger-promoting neuron AgRP in the hypothalamus. These Sirt1-deficient mice had decreased regulatory T cell function and enhanced effector T cell activity, leading to their increased vulnerability in an animal model of multiple sclerosis.
"This study highlights the important regulatory role of the neurons that control appetite in peripheral immune functions," said Horvath. "AgRP neurons represent an important site of action for the body's immune responses."
The team's data support the idea that achieving weight loss through the use of drugs that promote a feeling of fullness "could have unwanted effects on the spread of autoimmune disorders," he notes.
Other authors on the study include Giuseppe Matarese, Claudio Procaccini, Ciro Menale, Jae Geun Kim, Jung Dae Kim, Sabrina Diano, Nadia Diano, Veronica De Rosa, and Marcelo O. Dietrich.
A new study by multiple sclerosis researchers at three  Canadian centres addresses why bone marrow transplantation (BMT) has positive results in patients with particularly aggressive forms of MS. The transplantation treatment, which is performed as part of a clinical trial and carries potentially serious risks, virtually stops all new relapsing activity as observed upon clinical examination and brain MRI scans. The study reveals how the immune system changes as a result of the transplantation. Specifically, a sub-set of T cells in the immune system known as Th17 cells, have a substantially diminished function following the treatment.
The finding to be published in the upcoming issue of Annals of Neurology and currently in the early online version, provides important insight into how and why BMT treatment works as well as how relapses may develop in MS.
"Our study examined why patients essentially stop having relapses and new brain lesions after the bone marrow transplant treatment, which involves ablative chemotherapy followed by stem cell transplantation using the patient's own cells," said Prof. Amit Bar-Or, the principle investigator of the study, who is a neurologist and MS researcher at The Montreal Neurological Institute and Hospital -The Neuro, McGill University, and Director of The Neuro's Experimental Therapeutics Program. "We discovered differences between the immune responses of these patients before and after treatment, which point to a particular type of immune response as the potential perpetrator of relapses in MS."
"Although the immune system that re-emerges in these patients from their stem cells is generally intact, we identified a selectively diminished capacity of their Th17 immune responses following therapy — which could explain the lack of new MS disease activity. In untreated patients, these Th17 cells may be particularly important in breaching the blood-brain-barrier, which normally protects the central nervous system. This interaction of Th17 cells with the blood-brain barrier can facilitate subsequent invasion of other immune cells such as Th1 cells, which are thought to also contribute to brain cell injury.
Twenty-four patients participated in the overall clinical trial as part of the 'Canadian MS BMT' clinical trial, coordinated by Drs. Mark Freedman and Harry Atkins at the Ottawa General Hospital. The new discovery, made in a subset of patients participating in the clinical trial, was based on immunological studies carried out jointly in laboratories at The Neuro and the Université de Montréal. Results of this study not only show the clinical benefits of BMT treatment, but also open a unique window into the immunological mechanisms underlying relapses in MS. Th17 cells could be the immune cells associated with the initiation of new relapsing disease activity in this group of patients with aggressive MS. This finding deepens our understanding of MS and could guide the development of personalized medicine with a more favourable risk/benefit profile.
Among the patients treated in the Canadian MS BMT clinical trial, was Dr. Alexander Normandin, a family doctor, who was a third- year McGill medical student getting ready for his surgery exams when he first learned he had MS, "I was so engrossed in my studies that I didn't pay attention to the first sign but within a few days of waking up with a numb temple, my face felt frozen. I learned that I had a very aggressive form of MS and would probably be in a wheelchair within a year. It was a brutal blow. I became patient #19 — of only 24 for this experimental treatment. My immune system was knocked out and then rebooted with my stem cells. Today, my MS has stabilized. I now have this disease under control and I take it one day at a time."
Both the clinical and biological studies were supported by the Research Foundation of the Multiple Sclerosis Society of Canada.
An international team of scientists led by the University of Leicester has found new evidence that links faster 'biological' ageing to the risk of developing several age-related diseases — including heart disease, multiple sclerosis and various cancers.
The study involved scientists in 14 centres across 8 countries, working as part of the ENGAGE Consortium (list of research teams is give below). The research is published online today (27th March) in the journalNature Genetics.
The project studied a feature of chromosomes called telomeres. Telomeres sit on the end of our chromosomes — the strands of DNA stored in the nucleus of cells. The telomeres shorten each time a cell divides to make new cells, until they reach a critical short length and the cells enter an inactive state and then die. Therefore telomeres shorten as an individual gets older. But, individuals are born with different telomere lengths and the rate at which they subsequently shorten can also vary. The speed with which telomeres wear down is a measure of 'biological ageing'.
Professor Nilesh Samani, British Heart Foundation Professor of Cardiology at the University of Leicester and Director of the National Institute for Health Research (NIHR) Leicester Cardiovascular Biomedical Research Unit, who led the project said: "Although heart disease and cancers are more common as one gets older, not everyone gets them — and some people get them at an earlier age. It has been suspected that the occurrence of these diseases may in part be related to some people "biologically" ageing more quickly than others."
The research team measured telomere lengths in over 48,000 individuals and looked at their DNA and identified seven genetic variants that were associated with telomere length. They then asked the question whether these genetic variants also affected risk of various diseases. As DNA cannot be changed by lifestyle or environmental factors, an association of these genetic variants which affect telomere length with a disease also would suggest a causal link between telomere length and that disease.
The scientists found that the variants were indeed linked to risk of several types of cancers including colorectal cancer as well as diseases like multiple sclerosis and celiac disease. Most interestingly, the authors found that in aggregate the seven variants also associated with risk of coronary artery disease which can lead to heart attacks.
Professor Samani added: "These are really exciting findings. We had previous evidence that shorter telomere lengths are associated with increased risk of coronary artery disease but were not sure whether this association was causal or not. This research strongly suggests that biological ageing plays an important role in causing coronary artery disease, the commonest cause of death in the world. This provides a novel way of looking at the disease and at least partly explains why some patients develop it early and others don't develop it at all even if they carry other risk factors."
Dr Veryan Codd, Senior Research Associate at the University of Leicester who co-ordinated the study and carried out the majority of the telomere length measurements said: "The findings open of the possibility that manipulating telomere length could have health benefits. While there is a long way to go before any clinical application, there are data in experimental models where lengthening telomere length has been shown to retard and in some situations reverse age-related changes in several organs."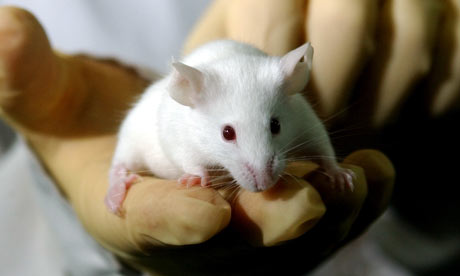 Mayo Clinic researchers have successfully used smaller, folded DNA molecules to stimulate regeneration and repair of nerve coatings in mice that mimic multiple sclerosis (MS). They say the finding, published June 28 in the journal PLoS ONE, suggests new possible therapies for MS patients.
"The problem has been to find a way to encourage the nervous system to regenerate its own myelin (the coating on the nerves) so nerve cells can recover from an MS attack," says L. James Maher III, Ph.D., Mayo Clinic biochemist and senior author on the paper. "We show here that these small molecules, called aptamers, can stimulate repair in the mice we are studying."
More than 200,000 people have multiple sclerosis. There is no cure and no effective therapy to stop progression or repair damage to the myelin sheath that surrounds and protects the nerves. Without that protection, nerve fibers will be damaged, leading to declining mobility and cognitive function, and other debilitating complications.
MS researchers, including Mayo neurologist Moses Rodriguez, M.D., a co-author on this paper, have focused on monoclonal antibodies in mice to stimulate myelin repair. The Rodriguez and Maher teams, working together, have determined that the aptamers are not only effective, but they are easy and cheap to synthesize — an important point for drug developers. They also are stable and not likely to cause an immune response. This new approach must be validated in other mouse models to see if it might be a candidate for human clinical trials.
The monoclonal antibodies used in earlier research are large and complex, but were shown to promote both cell signaling and remyelination of central nervous system lesions in mice. The aptamers used in this study are less than one-tenth the size of antibodies and are single-strands of DNA containing only 40 nucleotide units.
The research was supported by Mayo Clinic and the National Multiple Sclerosis Society. Co-authors include Branislav Nastasijevic, Brent Wright, Ph.D., John Smestad, and Arthur Warrington, Ph.D., all of Mayo Clinic.
Occupational exposure to magnetic fields (MF) may be associated with "moderately increased risk" of certain neurodegenerative diseases — including Alzheimer's and amyotrophic lateral sclerosis, reports the February Journal of Occupational and Environmental Medicine, official publication of the American College of Occupational and Environmental Medicine (ACOEM).
But the findings are limited by variable evidence and conflicting results, according to the report by Ximena Vergara, PhD, of the Electric Power Research Institute, Palo Alto, Calif., and colleagues.
The researchers analyzed past studies on the association between MF exposure and the risk of neurodegenerative diseases such as Alzheimer's and motor neuron disease (MND), including amyotrophic lateral sclerosis. Magnetic field exposure is common among workers in electrical occupations.
The results suggested significant but weak associations between measures of MF exposure and the risk of Alzheimer's disease and MND. Other neurodegenerative diseases — including Parkinson's disease and multiple sclerosis — were unrelated to MF exposure.
There were some notable inconsistencies regarding the link between MF exposure and neurodegenerative diseases. Associations for MND were stronger in studies based solely on job titles, and for Alzheimer's disease in studies using estimated MF exposure.
Few studies included direct measurement of MF exposure or data on other potentially relevant job exposures, such as electrical shocks. There was also evidence of possible "publication bias," with studies reporting finding no link between MF and Alzheimer's disease being less likely to be published.
Because of the weaknesses in the evidence, no "reliable inferences" can be drawn about the effects of occupational MF exposure, according to Dr Vergara and coauthors. They write, "In light of these problems we believe that conclusions about the relations of occupational MF exposure to neurologic disease will require improvement in exposure assessment, disease classification, [and] more complete reporting of results."